by Charles Hugh Smith
Of Two Minds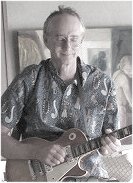 Flooding the financial system with "free money" only restores the illusion of stability
I updated my How Systems Collapse graphic from 2018 with a "we are here" line to indicate our current precarious position just before the waterfall:
[…] For those who would argue we're nowhere near collapse, consider that over 20% of the Federal Reserve's $2 trillion spew of free money went directly into the pockets of America's billionaires: $434 billion by the latest estimates, while most of the rest went into the pockets of the top 10% who own all the assets that the Fed is goosing higher while millions of households are worried about feeding themselves: (American billionaires got $434 billion richer during the pandemic).
In America's system, the solution to soaring, destabilizing inequality is… to goose inequality to new heights. No wonder there's no middle ground left politically, socially or financially, and social disorder is so easily ignited. There are few feedback loops left in our fragile system; the rich get richer, and rather than restore some balance, our political system further empowers the parasitic and predatory financial elites. The rich and politically powerful are one group, sharing control of public and private institutions.
Continue Reading at OfTwoMinds.com…