by Charles Hugh Smith
Of Two Minds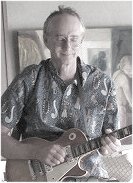 Dear Corporate America: maybe you remember the old Johnny Paycheck tune? Let me refresh your memory: take this job and shove it.
Put yourself in the shoes of a single parent waiting tables in a working-class cafe with lousy tips, a worker stuck with high rent and a soul-deadening commute–one of the tens of millions of America's working poor who have seen their wages stagnate and their income becoming increasingly precarious / uncertain while the cost of living has soared.
Unemployment and the federal stimulus bonus of $600 a week are far more than your regular wages, including tips. Exactly why do you want to go back to your miserable job and low pay? Why wouldn't you take time off and enjoy life a little, which is what you've been wanting to do for years?
Indeed–why not? The pandemic is giving many permission to get what they always wanted. Consider these examples:
Continue Reading at OfTwoMinds.com…