by Steve St. Angelo
SRSRocco Report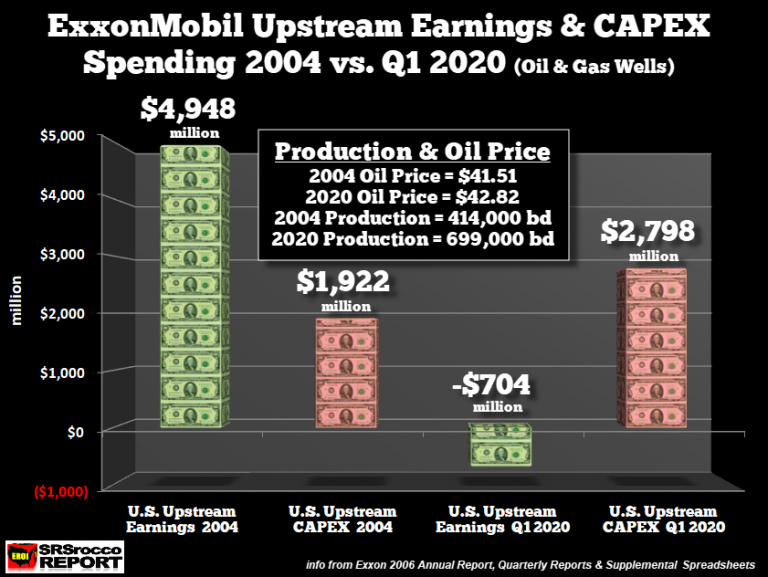 ExxonMobil, the largest oil company in the U.S. and a direct descendant of John D. Rockefeller's Standard Oil, days are numbered. The once-great profitable oil giant is now borrowing money just to pay dividends. How long can this charade go on?
Good question. Now, some may believe that ExxonMobil was forced to borrow money to pay dividends due to the collapse in oil prices as a result of the global contagion. However, the company hasn't been able to pay shareholder dividends from its cash from operations over the past four quarters, even with much higher oil prices.
The leading culprit as to why ExxonMobil lacks the available cash to pay dividends stems from the lousy economics of its U.S. oil and gas wells, especially the company's shale oil portfolio. Ever since ExxonMobil ramped up its domestic shale oil production, that's when the financial troubles at the company began to intensify.