by Frances Martel
Breitbart.com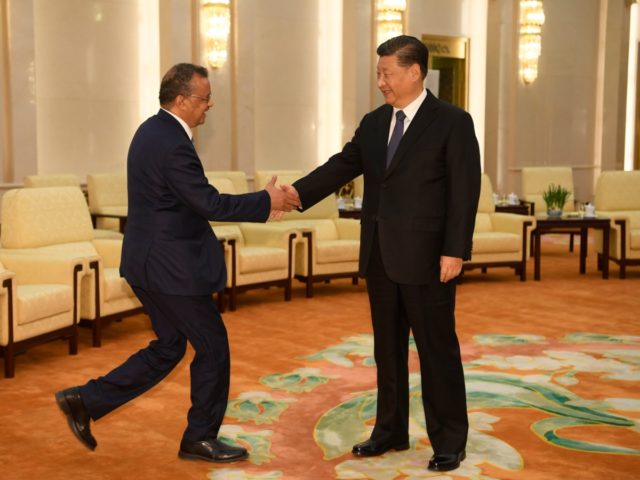 The German newspaper Der Spiegel published a report this weekend stating German intelligence officials believed Chinese dictator Xi Jinping personally asked the head of the World Health Organization (W.H.O.), Tedros Adhanom Ghebreyesus, to delay key warnings about the Chinese coronavirus.
Xi allegedly urged Tedros not to declare the outbreak a pandemic yet at the time of the phone conversation, which the German newspaper said had occurred on January 21. He also reportedly encouraged Tedros not to share information showing that the virus could spread from person to person.
The conversation allegedly occurred a week before Tedros personally visited Beijing – despite mounting concerns that international travel may hinder the fight against the outbreak that at the time was largely contained in China – and discussed the newly identified virus with Xi.
Continue Reading at Breitbart.com…