by Charles Hugh Smith
Of Two Minds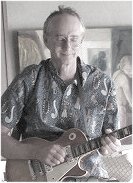 Re-opening a fragile, brittle, bankrupt, hopelessly perverse and corrupt "normal" won't fix what's broken.
The stock market is in a frenzy of euphoria at the re-opening of the economy. Too bad the re-opening won't fix what's broken. As I've been noting recently, the real problem is the systemic fragility of the U.S. economy, which has lurched from one new extreme to the next to maintain a thin, brittle veneer of normalcy.
Fragile economies cannot survive any impact with reality that disrupts the distortions that are keeping the illusion of "growth" from shattering. For the past two decades, every collision with reality cracked the illusion, and the "fix" was to duct-tape the pieces together with new extremes of money-creation, debt, risk and speculative excess.
While the stock market has soared, the real world falls apart. If your region needs a new bridge built, count on about 20 years to get all the "stakeholders" to agree and get the thing actually built. Count on the cost quintupling from $500 million to $2.5 billion. Count on corners being cut as costs skyrocket, so those cheap steel bolts from China that are already rusting before the bridge is even finished? Oops. Replacing them will add millions to the already bloated budget.