by Charles Hugh Smith
Of Two Minds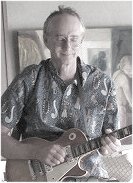 A Covid-19 vaccine, or lack thereof, will have zero effect in terms of reversing these cycles. Call it Fate, call it karma, call it what you will, but the cycles have aligned and nothing can stop the unraveling of all that was foolishly presumed to be permanent.
We like to think we're in charge and that technology conquers all, but history moves in cycles that are larger than any person, corporation, elite or (gasp) technology. My first version of the chart below was drawn in 2008, when the Global Financial Meltdown revealed the cracks in the happy-story facade of permanent wonderfulness based on the amazing magic of borrowing / printing ever greater sums of currency, a.k.a. "money."
Longtime correspondent Cheryl A. suggested I revisit the alignment of long-wave cycles, and so let's start by what the study of cycles is not: it is predictive in terms of trends and turning points, not precise time or amplitude targets. In effect, the study of cycles is the study of human nature as it plays out in long-term social, political and economic dynamics.
Sir John Glubb's succinct and deeply informed 1978 essay The Fate of Empires lists these stages of social development and decay that manifest as the rise and decline of empires:
Continue Reading at OfTwoMinds.com…