by Kyle Olson
Breitbart.com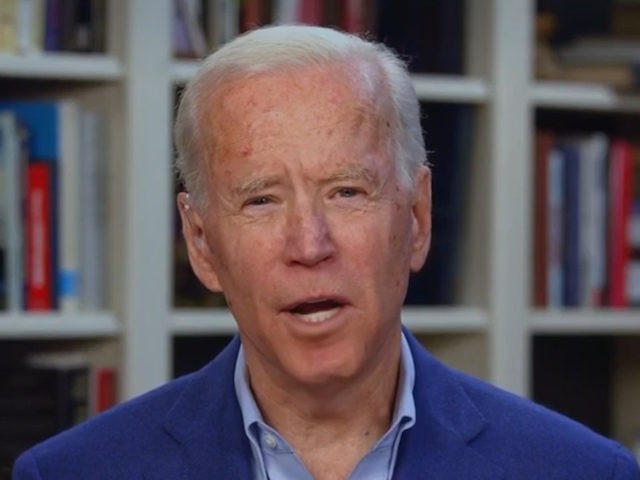 Joe Biden's apparent cognitive decline was on display again Tuesday evening when he committed several blunders during an interview with Yahoo News.
The Democrat presumptive nominee seemed to forget the name of the coronavirus:
WATCH: Joe Biden forgets the name of the coronavirus. pic.twitter.com/88M8zeslMj
— Trump War Room – Text TRUMP to 88022 & get the APP (@TrumpWarRoom) May 19, 2020
"Thousands of meatpacker— workers got sick, got cona— uh, uh, got the virus and some died," he said.
Another time, he misstated the amount of dollars he doled out during the Obama-era Recovery Act by about $720 billion.