by Pam Martens and Russ Martens
Wall Street on Parade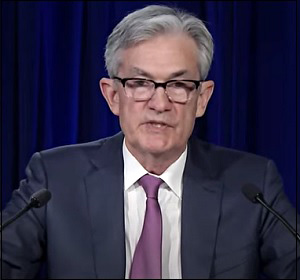 Most Americans likely assume that Jerome Powell, the Chairman of the Federal Reserve, is an economist, like the prior chairs of the Fed over the past 40 years. He's not. Powell is a former investment banker at the Wall Street firm, Dillon Read; a former partner at the controversial private equity and leveraged buyout firm, the Carlyle Group, which has spent over $1 billion over the past decade lobbying the federal government; and a former lawyer at Davis Polk, a Big Law firm that played a key role advising the government and Treasury in the 2008 Wall Street bailout.
Powell's background would be strange enough but now consider this. The Vice Chairman for Supervision at the Fed, Randal Quarles, who is in charge of supervising the largest and most dangerous Wall Street bank holding companies in the U.S., has an uncannily similar background to Powell. Quarles also worked previously at Davis Polk and the Carlyle Group. (Powell and Quarles are also good friends, according to Senator Elizabeth Warren.)