by AFP
Breitbart.com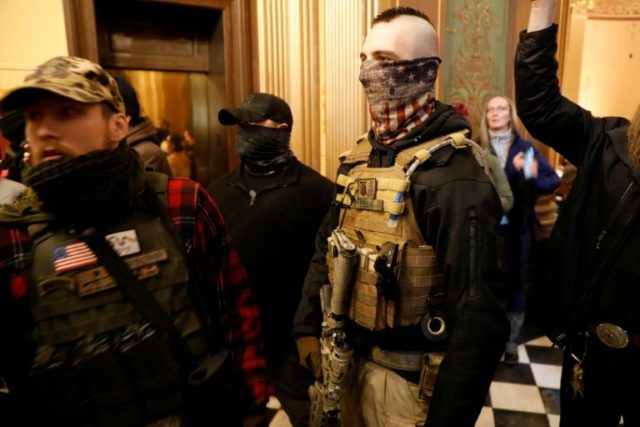 Lansing (United States) (AFP) – Demonstrators, including some carrying guns, entered the capitol building in the US state of Michigan on Thursday and demanded the Democratic governor lift strict coronavirus lockdown orders, as some lawmakers reportedly donned bulletproof vests.
Dozens of demonstrators crowded the lobby of the building in Lansing, where they demanded to be allowed inside the House Chamber.
State police, wearing masks, blocked them from entering. None of the protesters appeared to be wearing masks.
"Directly above me, men with rifles yelling at us," tweeted Senator Dayna Polehanki along with a photo showing four men, at least one of whom appeared to be carrying a weapon.
Continue Reading at Breitbart.com…