by Pam Martens and Russ Martens
Wall Street on Parade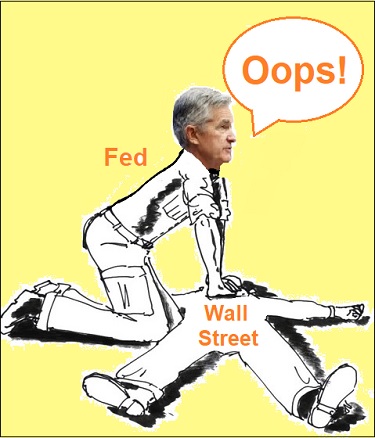 On Thursday, knowing that a three-day Easter weekend was coming and the attention of the public would be elsewhere, the Federal Reserve announced that it would allow two of its emergency lending programs to begin buying junk bonds. Those are bonds with less than an investment-grade credit rating, meaning they have a greater likelihood of defaulting. The Fed is not simply accepting junk bonds as collateral for loans, it will actually be buying junk bonds — potentially hundreds of billions of dollars of them.
Two of the popular junk bond ETFs, iShares iBoxx High Yield Corporate Bond ETF (symbol HYG) and SPDR Bloomberg Barclays High Yield Bond ETF (symbol JNK) closed the trading day on Thursday up 6.55 and 6.71 percent, respectively, on the announcement. Those ETFs had been plunging in price for most of the month of March.