by Charles Hugh Smith
Of Two Minds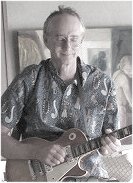 Everything, including a rational, connected-to-reality, effective financial system, is on back-order and unlikely to ship any time soon.
While the stock market euphorically front-runs the Fed and a V-shaped recovery, the reality is the crash has only just begun. To understand why, look at income and debt. Income–earned and unearned–is in free-fall, while debt–which must be serviced by income–is exploding higher.
Bailouts are not a permanent substitute for income. In the short-term, bailouts–in the form of payments to everyone who's lost their source of earned income, i.e. their job–is a necessary substitute for lost income. But longer term, subsidizing income with borrowed money weakens the currency and the economy, as productivity stagnates.
As for servicing debt–the unemployed working class is getting an extra $600 a week not out of kindness but to make sure these households can continue to service their debts: auto and truck loans, student loans, credit cards, etc. Absent a federal bailout, millions of unemployed would cease making loan payments, creating a financial crisis for lenders.