by Pam Key
Breitbart.com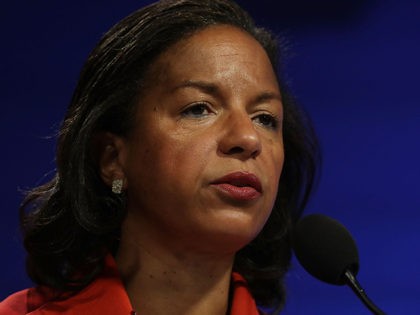 Wednesday on CNN, former Obama administration National Security Adviser Susan Rice said the coronavirus pandemic was an "opportunity" to ensure every American could vote by mail.
Anchor Wolf Blitzer asked, "You've written an article, an opinion op-ed in The New York Times, and you say it's not enough to just get back to normal. You also write this, 'The coronavirus has laid bare our domestic divisions unequal economy and glaring racial and socioeconomic disparities as well as the fragility of our democracy.' Ambassador, how should the United States use this crisis right now to address some of those problems that you mentioned fully exposed by the virus?"
Rice said, "Well, Wolf, I say that going back to normal isn't acceptable because what we've seen what was normal has been extraordinarily costly and deadly for all Americans. And yet what we've also learned from this experience and for many of us it wasn't learning it, it was just making it very obvious to those perhaps who didn't see it is that we have a society that remains extremely unequal, in racial and socioeconomic terms and so many other ways.
Continue Reading at Breitbart.com…