from Zero Hedge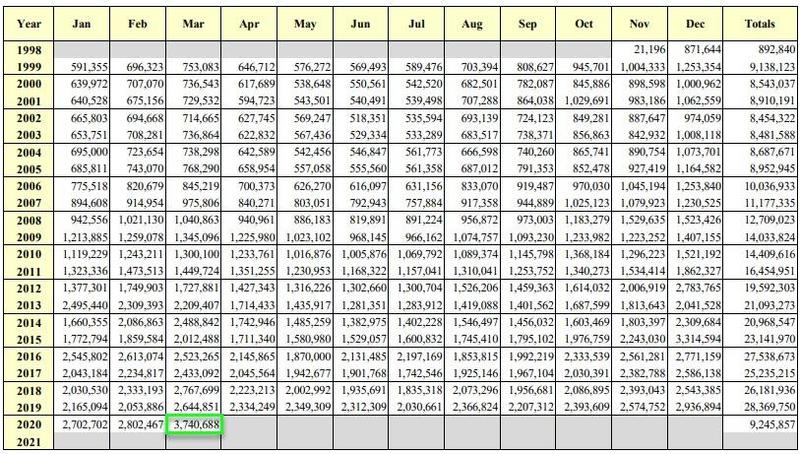 "The jump has no precedent in recorded history…" is how one analyst described the stunning surge in estimated firearm sales indicated by data from the Federal Bureau of Investigation's National Instant Criminal Background Check System latest report.
While actual gun purchases aren't tracked in the U.S., the FBI system is largely considered a proxy for sales by the firearms industry and the table shows a 41% surge year-over-year (and a 33% spike month-over-month).
Jurgen Brauer, chief economist at Small Arms Analytics, told Bloomberg News, that handgun sales increased 91.1% year-over-year, per Brauer's analysis, and long-gun sales were up 73.6%.