by Pam Martens and Russ Martens
Wall Street on Parade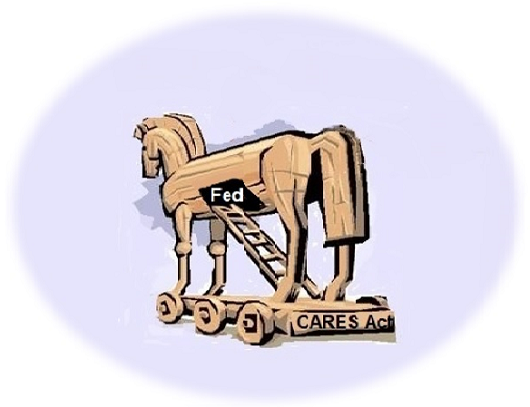 The Federal Reserve's role under the U.S. law that governs it (the Federal Reserve Act) is to function as the nation's central bank and lender of last resort to deposit-taking commercial banks in a crisis and to set monetary policy to achieve the dual objectives of stable prices (preventing deflation as well as runaway inflation) while maximizing employment.
But since December 2007, the Federal Reserve has simply written its own playbook, independent of the law that governs it. The Fed has decided to outsource to one of its 12 regional Federal Reserve banks, the New York Fed, the role of propping up the swamp on Wall Street.
The New York Fed's own playbook involves dangling a shiny object for mainstream media in a "look here but not there" operation. During the 2008 financial collapse on Wall Street that took down the U.S. economy in the worst crisis since the Great Depression, the shiny object was a four-letter acronym called TARP, short for Troubled Asset Relief Program.