by Pam Martens and Russ Martens
Wall Street on Parade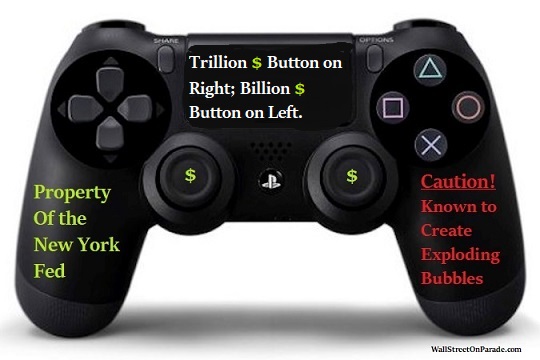 The Fed is back to its same ole bait and switch routine.
Yesterday, the Federal Reserve issued a press release, which, on the surface, made it sound like the Fed is going to make full disclosure on where its trillions of dollars in money created out of thin air is going. Unfortunately, upon closer inspection, the Fed is saying it will only release the names and details of its programs where the taxpayer is putting up money to absorb losses.
That leaves the following programs with no guarantee of timely transparency: the Fed's repo loan program which has already made more than $9 trillion in super cheap revolving loans to the trading houses on Wall Street; the Fed's Discount Window which, as of this past Wednesday, has a balance of $33.7 billion that went to unknown banks; the $31.5 billion currently outstanding at the Fed's Primary Dealer Credit Facility, which is making revolving loans at ¼ of one percent to the trading houses on Wall Street against collateral that includes stocks and toxic waste known as CDOs and CLOs.