from Zero Hedge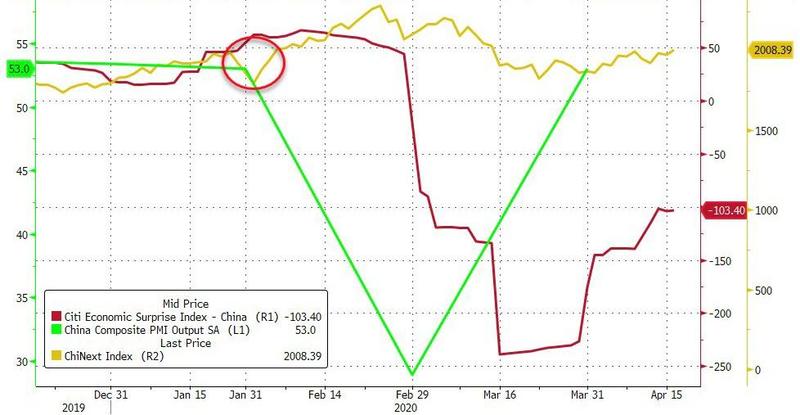 So, the question is – just how 'manufactured' will this smorgasbord of Chinese macro data be? As v-shaped as the incredible 'survey' data? Or as realistic as the traffic and pollution numbers suggest?
The red oval is the ChiNext stock index's reaction to the worst of China's virus impact… green is PMI and red is the macro surprise index (which will be smashed one way or the other tonight)…
[…] Of course the big one tonight is Chinese GDP growth. The median forecast of economists surveyed by Bloomberg was for a 6% contraction in the first three months of the year, when the coronavirus outbreak forced an unprecedented lockdown of factories, stores and schools across the country (ING Bank saw a +3.6% print and at the other end of the spectrum, Capital Economics forecast a 16.0% contraction in GDP).