by John Carney
Breitbart.com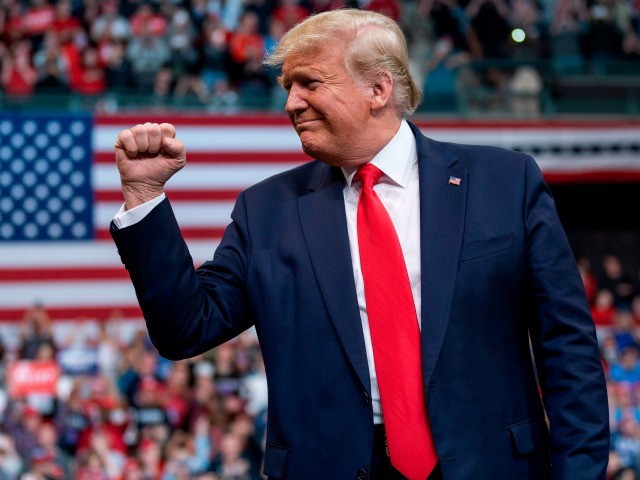 President Donald Trump on Wednesday night urged several measures to shore up the U.S. economy against the threat posed by the coronavirus pandemic, including payroll tax relief and government aid to small businesses.
Speaking to the nation in a primetime televised Oval Office address, Trump emphasized the financial and economic health of the country, including unemployment at historic low levels and a healthy banking system.
"This vast economic prosperity gives us flexibility, reserves, and resources to handle any threat that comes our way," Trump said. "This is not a financial crisis. This is just a temporary moment in time that we will overcome together as a nation and as a world."
President Trump said that he would instruct the Small Business Administration to provide capital and liquidity to firms hurt by the coronavirus. These would include low-interest loans aimed at overcoming temporary economic disruptions caused by the virus. The president said he would ask Congress for an additional $50 billion to support the program.
Continue Reading at Breitbart.com…