Americans and those traveling from the U.K. will be exempted.
by Robby Soave
Reason.com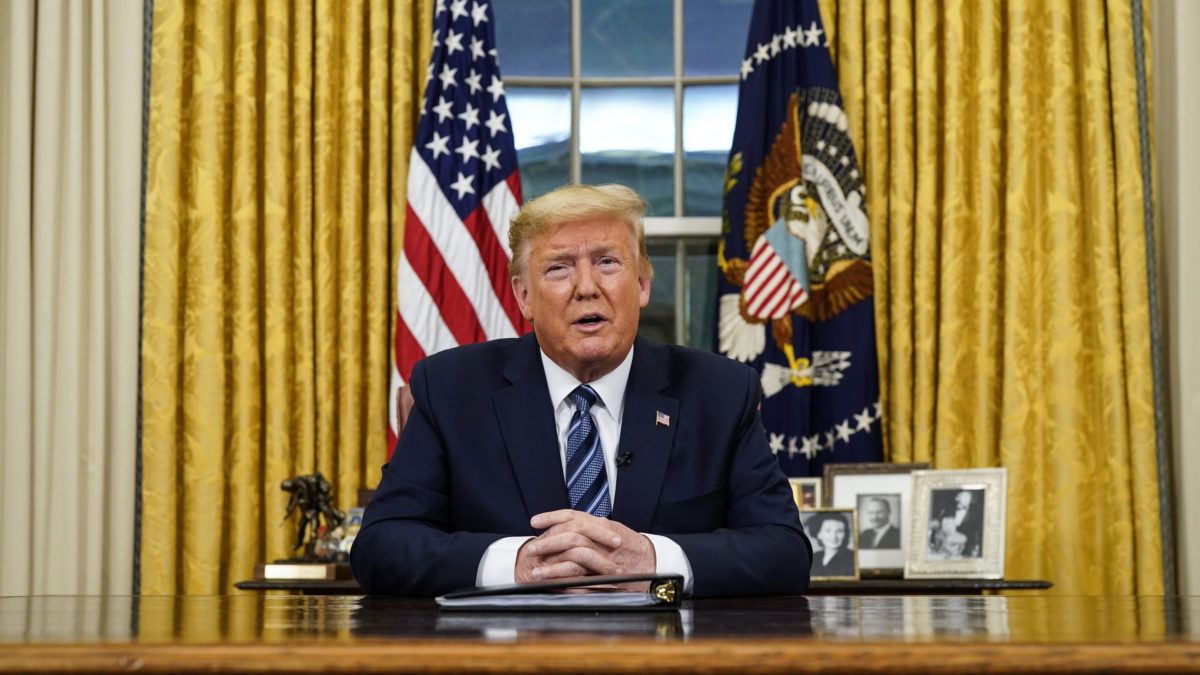 President Donald Trump announced a 30-day ban on travel from continental Europe Wednesday as part of the U.S. government's coronavirus pandemic response.
Speaking from the Oval Office, Trump said that the federal government would halt all travel from Europe beginning on Friday. Americans, visitors from the U.K., and passengers who had undergone special screening would still be allowed to enter the country.
"These restrictions will be adjusted subject to conditions on the ground," said Trump. "There will be exemptions for Americans who have undergone appropriate screenings, and these prohibitions will not only apply to the tremendous amount of trade and cargo, but other things as we get approval."