by Pam Martens and Russ Martens
Wall Street on Parade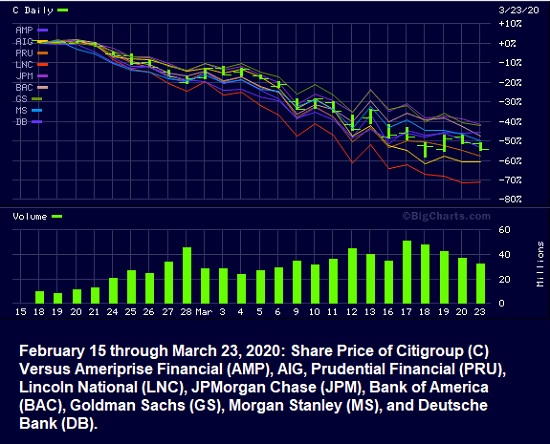 The chart that tells you how all of today's economic troubles are going to end is not the bar graph of new deaths from coronavirus in Italy versus deaths in the U.S. It's the chart that shows the number of potential deaths among the banks and insurance companies that have gorged themselves on risky derivatives and serve as counterparties to each other in a daisy chain of financial contagion.
The chart above is why the Federal Reserve is throwing unprecedented sums of money in all directions on Wall Street. Because despite being a primary regulator to these massive bank holding companies, the Fed has no idea who is actually in trouble on derivative trades, other than looking at a chart like the one above.