by Haris Alic and Hannah Bleau
Breitbart.com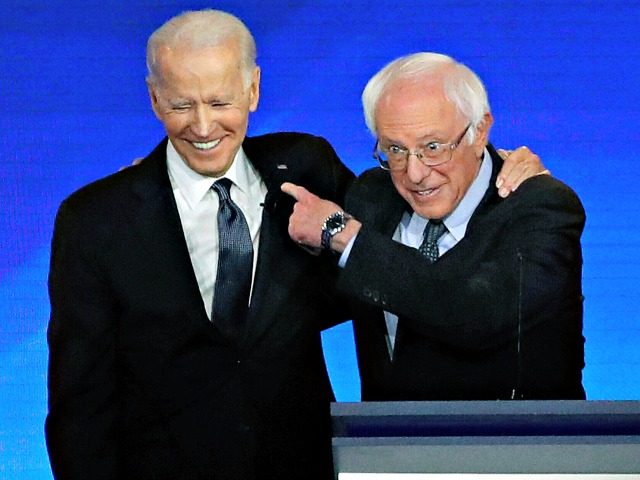 In the time of span of 72 hours, between the South Carolina primary and Super Tuesday, establishment Democrats rushed to consolidate behind former Vice President Joe Biden in a transparent effort to thwart the candidacy of Sen. Bernie Sanders (I-VT).
The machinations started on Saturday, only minutes after polls closed in the Palmetto State. Biden, who had flopped in the first three nominating contests, was declared the instantaneous winner after exit polls showed a rout, thanks to strong support from black voters.
Even though the margin of victory remained unknown for hours, many in the media and pundit class jumped to claim South Carolina had resuscitated the former vice president's hopes for the nomination.