by John Carney
Breitbart.com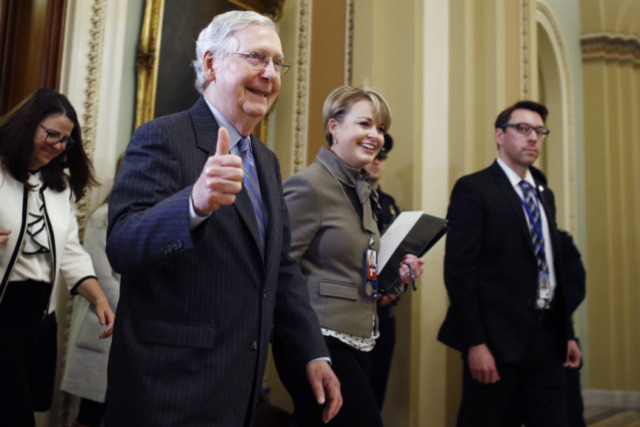 Senate Majority Leader Mitch McConnell on Thursday evening introduced the coronavirus economic rescue legislative package.
The plan largely reflects the proposal outlined earlier by Breitbart news.
— Cash for Taxpayers. The direct cash payments go to taxpayers based on 2018 tax returns. Individuals will receive up to $1,200, with the amount scaling down for individuals earning $75,000 or more. Those earning more than $99,000 will be ineligible.
— More for Families. Married couples will get up to $2,400 and an additional $500 for every child. Payments decline after $150,000 of income, with the cap placed at $200,000.