Congress should loudly and unanimously reject this insanity.
by Eric Boehm
Reason.com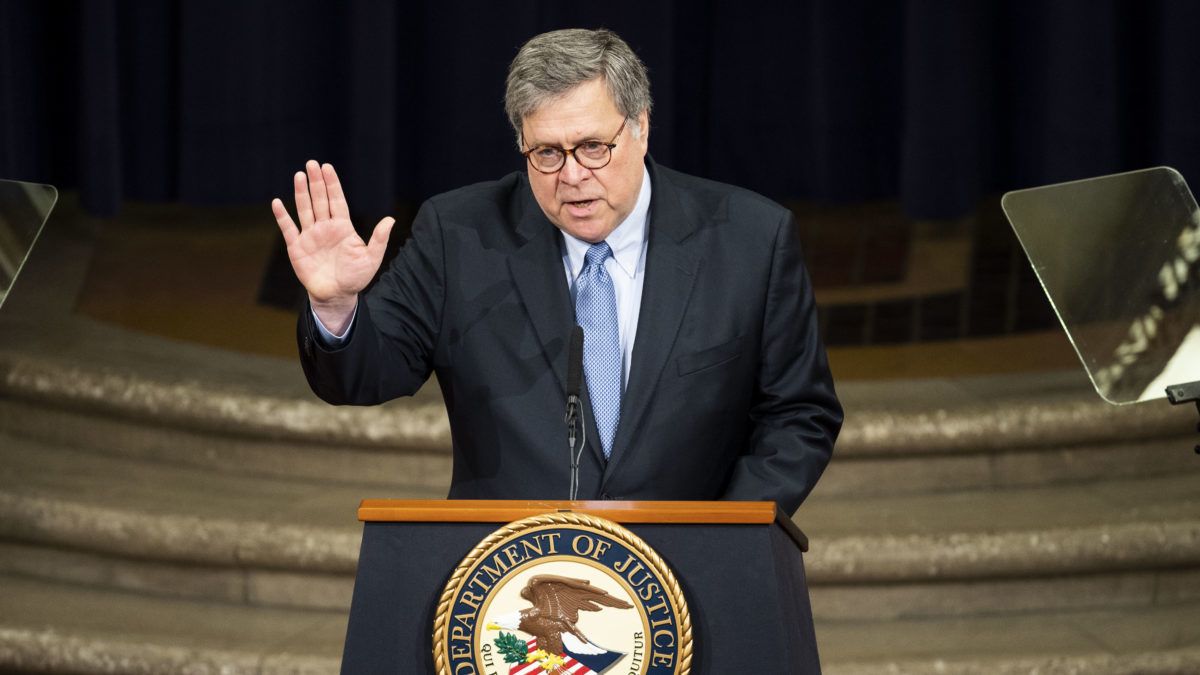 The Justice Department is using the COVID-19 outbreak to press for sweeping new powers that include being able to detain Americans indefinitely without a trial, Politico reports.
The department is asking Congress to allow the U.S. attorney general to ask courts to suspend court proceedings. These include "any statutes or rules of procedure otherwise affecting pre-arrest, post-arrest, pre-trial, trial, and post-trial procedures in criminal and juvenile proceedings and all civil process and proceedings," reports Betsy Woodruff Swan, citing DOJ documents presented to Congress.
In other words, the Justice Department would be able to postpone trials, hearings, and other procedural steps that follow arrest. That represents a potentially huge violation of the constitutional right to a speedy trial.