by Joel B. Pollak
Breitbart.com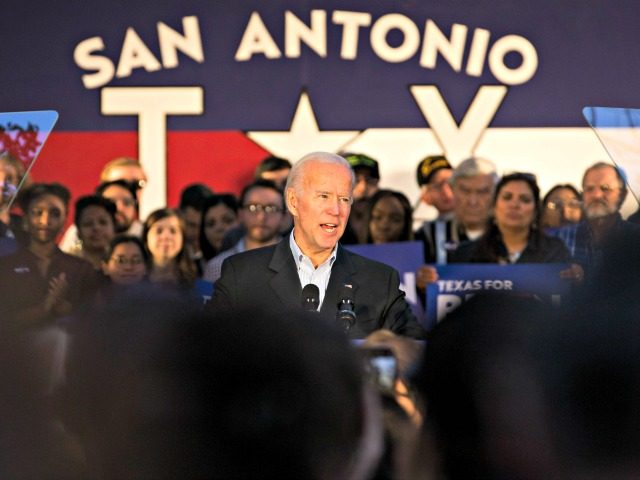 Former Vice President Joe Biden was projected to win the Democratic Party presidential primary in Texas early Wednesday morning, completing a Super Tuesday sweep of the South.
The Associated Press and other networks called the race, which had been neck-and-neck throughout the evening. With 90% of precincts reporting, Biden had one-third of the vote at 33.3%, followed by Sen. Bernie Sanders (I-VT) at 29.3%.
Billionaire Mike Bloomberg was barely across the 15% threshold needed for delegates, at 15.3%.
Biden took the Lone Star State while Sanders picked up California, the biggest prize on Super Tuesday with 415 delegates (to 228 in Texas).
Continue Reading at Breitbart.com…