by Mac Slavo
SHTF Plan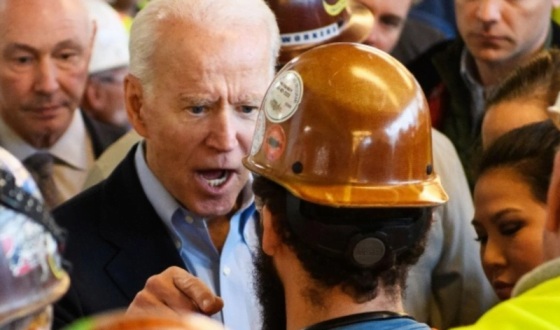 Creepy Uncle Joe is once again going off his rocker, and this time, it's over his plans to confiscate guns, which he called "AR-14s." Biden's tirade was against a voter who confronted the establishment elitists over his gun control promises.
"You're full of shit!" Biden yelled when a voter correctly accused the elderly establishment politician of "actively trying to end our Second Amendment Right."
"I support the Second Amendment," said Biden, adding in an incoherent ramble: "The Second Amendment – just like right now, if you yell "fire," that's not free speech… From the very beginning, I have a shotgun, I have a 20-gauge, I have a 12-gauge, my sons hunt. Guess what, you're not allowed to own any weapon," the former vice president ranted according to ZeroHedge.