by Pam Martens and Russ Martens
Wall Street on Parade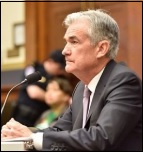 Without one vote by an elected official, the Federal Reserve just became a brand new national legislative body. It will, without any oversight in Congress, decide what corporations and businesses to save and which to let fail.
While the corporations and small businesses will receive "billions," Wall Street's mega banks and trading houses will, once again, have trillions of dollars of toxic securities removed from their balance sheets, including plunging stocks through the Fed's Primary Dealer Credit Facility. The Fed also announced that its purchases of Treasury and Mortgage-Backed Securities (MBS) will now be limitless, rather than capped at a total of $500 billion. The reason for that change is that the Fed blew through $272 billion in Treasury purchases and $68 billion in MBS purchases just last week alone, already using up $340 billion of its $500 billion allotment – which did little to stem the markets from plunging.