by Michael Pento
Pento Portfolio Strategies LLC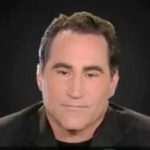 Wall Street hit a new all-time high on February 20th. It was supposed to be smooth sailing from there, riding along the global liquidity wave. But then, that wave crashed into what turned out to be the fastest correction from a new high in the history of the US stock market. Even though the fall was mild in comparison to the record-breaking bull run of the past few years, it was enough to frighten central planners to the core. Hence, we had further confirmation on Tuesday, March 3rd of what we already knew: our central bank has been fully corrupted and co-opted by Wall Street.
The Fed lowered rates by 50bps in an emergency meeting, even though its regularly scheduled meeting was just two weeks away–maybe Trump will now give Powell the Presidential Medal of Freedom. But someone should have informed the White House and the Fed that the 4th rate cut in a rate-cutting cycle has nearly always led to market panics. But to be clear, the only reason the Fed cut rates is that the stock market suffered a brief correction. It wasn't a bear market or a recession. It wasn't even runaway deflation or an outright recession scare, …but just an 8% fall in stock prices from an all-time bubble high at the time of its decision.