by Pam Martens and Russ Martens
Wall Street on Parade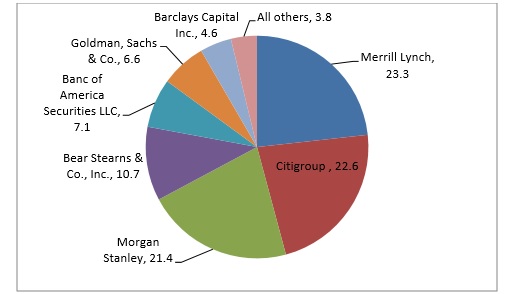 The Federal Reserve Board of Governors announced at 6 P.M. last evening that it is following the direction of Steve Mnuchin, the former foreclosure king who now serves as U.S. Treasury Secretary, and authorizing the reinstatement of a hideously operated, multi-trillion dollar bailout program for Wall Street's trading houses known as the Primary Dealer Credit Facility (PDCF). Veterans on Wall Street think of it as the cash-for-trash facility, where Wall Street's toxic waste from a decade of irresponsible trading and lending, will be purged from the balance sheets of the Wall Street firms and handed over to the balance sheet of the Federal Reserve – just as it was during the last financial crisis on Wall Street.
The Fed fought for years in court to keep the details of the PDCF and its sibling Wall Street bailout programs a secret from the American people. Thanks to an amendment attached to the Dodd-Frank financial reform legislation of 2010 by Senator Bernie Sanders, the Government Accountability Office (GAO) was instructed to conduct an audit of the PDCF and the rest of the alphabet soup of programs the Fed set up to secretly funnel $29 trillion to the denizens of Wall Street, the foreign banks that were counterparties to their failing derivative trades, central banks, and even a hedge fund that was shorting the Wall Street banks' own stocks.
Continue Reading at WallStreetOnParade.com…