by Charles Hugh Smith
Of Two Minds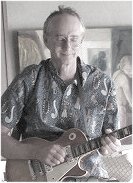 Once confidence and certainty are lost, the willingness to expand debt and leverage collapses.
Even though the first-order effects of the Covid-19 pandemic are still impossible to predict, it's already possible to ask: did the pandemic pop all the global financial bubbles? The reason we can ask this question is the entire bull mania of the 21st century has been based on a permanently high rate of expansion of leverage and debt.
The lesson of the 2008-09 Global Financial meltdown was clear: any decline in the rate of debt/leverage expansion is enough to threaten financial bubbles, and any absolute decline in debt and leverage will unleash a cascade that collapses all the speculative bubbles in stocks, real estate, collectibles, etc.