by Pam Martens and Russ Martens
Wall Street on Parade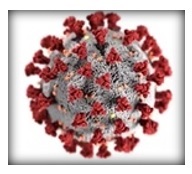 Despite assurances from the Trump administration that the overall risk to Americans from the coronavirus is "low," public concern grew over the weekend as New York State reported its first known case of the coronavirus in the most populous city in the country, New York City, where a woman in her 30s who had traveled to Iran tested presumptively positive, meaning the CDC still has to confirm the results. Also over the weekend, the first two deaths were reported in Washington State and new coronavirus cases were announced in Oregon, Rhode Island, and Florida. Other U.S. states with coronavirus cases include California, Illinois, Wisconsin, Arizona and Massachusetts.
On Saturday, the Governor of Washington State declared a State of Emergency after a man there died from the virus after community transmission, and 50 residents and staff at a skilled nursing facility, the Life Care Center of Kirkland, are showing virus-like symptoms and being tested. The facility has approximately 108 residents and 180 staff members.
Continue Reading at WallStreetOnParade.com…