by Charles Hugh Smith
Of Two Minds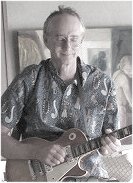 Given the exquisite precariousness of the global financial system and economy, hopes for a brief and mild downturn are wildly unrealistic.
If we asked a panel of epidemiologists to imagine a virus optimized for rapid spread globally and high lethality, they'd likely include these characteristics:
1. Highly contagious, with an R0 of 3 or higher.
2. A novel virus, so there's no immunity via previous exposure.
3. Those carrying the pathogen can infect others while asymptomatic, i.e. having no symptoms, for a prolonged period of time, i.e. 14 to 24 days.
4. Some carriers never become ill and so they have no idea they are infecting others.
Continue Reading at OfTwoMinds.com…