from Zero Hedge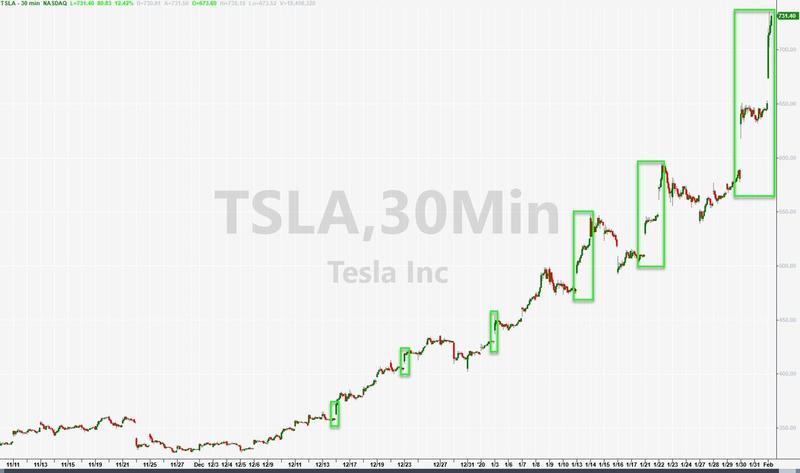 TSLA shares are exploding higher once again today as it appears another hedge fund pukes its shorts into this exponential run.
[…] As short interest is eviscerated…
[…] The catalysts for this latest move – according to the narrative machine – are numerous…
Earlier today, Panasonic, which makes batteries for Tesla at its jointly operated battery plant in Nevada, said the business turned profitable in the quarter ended Dec. 31. The rapid increase in Tesla's output helped push that business into the black, Panasonic Chief Financial Officer Hirokazu Umeda told reporters in Tokyo on Monday, declining to give specific figures.
Continue Reading at ZeroHedge.com…