by Kyle Morris
Breitbart.com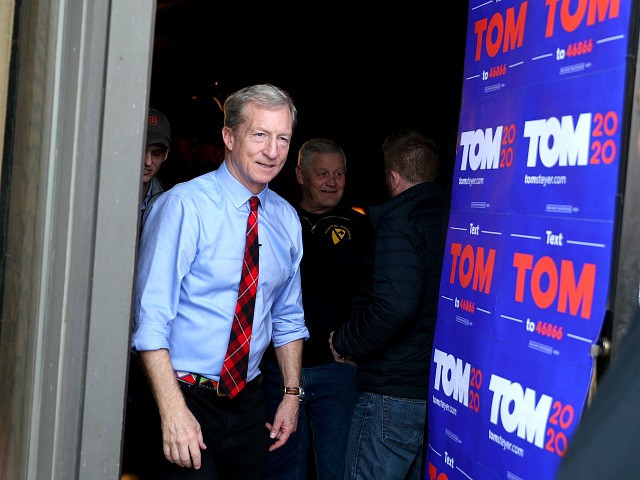 Democrat presidential hopeful and billionaire Tom Steyer has vowed to raise the federal minimum wage to $22 per hour should he defeat other Democrat hopefuls and President Donald Trump in November.
According to a report from Fox News, Steyer made the announcement during a campaign block party on Sunday while campaigning in South Carolina. Both Sen. Bernie Sanders (I-VT) and Sen. Elizabeth Warren (D-MA) have also released plans to raise the minimum wage to $15 per hour.
While many states have independently raised the minimum wage to compete with the cost of living, the current minimum wage sits at $7.25 per hour at a federal level.
Continue Reading at Breitbart.com…