by MN Gordon
Economic Prism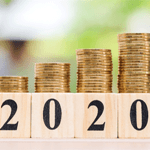 On Christmas Day 2018, roughly one year ago, President Trump provided the following market analysis:
"I think it's a tremendous opportunity to buy. Really a great opportunity to buy."
If you recall, the U.S. stock market was in freefall when Trump made these utterances. Between September 20, 2018 and Christmas Day 2018, the S&P 500 dropped 19.78 percent – within a hairline of an official bear market. What's more, the S&P 500 was at a 20 month low.
The Donald, however, proved himself a "very stable genius." For he pinpointed to the day, to the minute, the bottom of the late-2018 swoon. From Christmas Day 2018 to Christmas Day 2019, the S&P 500 rose over 36 percent.