by Charles Hugh Smith
Of Two Minds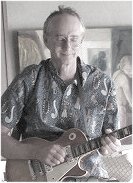 Restrictions that allow a significant number of people to move about, either with official approval or unsanctioned "black market" activity, cannot stop the spread of contagious diseases.
Like everyone else, I've been reading the mainstream media reports on the Coronavirus epidemic. I haven't found any information about the practicalities that immediately occur to me, such as:
1. When public transportation is halted and commerce grinds to a halt as people avoid public places and gatherings, thousands of employees no longer go to work. Who pays their wages while the city is locked down? The employers? Then who compensates the employers, since their income has also gone to zero?
Does China have a universal unemployment insurance system that can quickly issue payments to all people who are no longer going to work and getting a paycheck from an employer?