by Charles Hugh Smith
Of Two Minds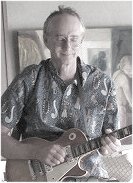 When will the American wage-earner finally tire of the skims, scams, fraud and lies that are now the foundations of everyday life?
You'd think that with the Federal Reserve printing trillions of dollars since 2008, we'd all be able to afford nice things. But you'd be wrong: after 11 years of Fed money-printing, nice things are even more out of reach for all but the favored few who've received the Fed's bounty of freshly created currency.
The Fed's trillions were supposed to trickle down into the real economy, but they never did. All those trillions boosted asset prices and the wealth of the $100 million yachts and private jets elite.
Instead costs have soared while wages have stagnated. If this widening gap between wages and costs were accurately presented, there would a political revolt against the Fed and those few who have benefited so immensely from Fed money-printing: the banks, financiers, corporations buying back their own shares, the owners of high-frequency trading computers, etc.