by Pam Martens and Russ Martens
Wall Street on Parade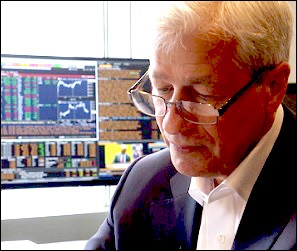 The New York Fed is back to subsidizing billions of dollars in profits at Wall Street's trading houses, just as it did during the financial crisis.
Yesterday, JPMorgan Chase reported that its profits for the quarter ending December 31, 2019 hit an all-time record. (The bank has been around for more than a century, so that's saying something.) The quarterly profits were $8.52 billion – for the same three-month period in which the New York Fed has been flooding unnamed Wall Street trading houses with hundreds of billions of dollars each week in super cheap loans.
The so-called "repo loans" by the New York Fed are being made at a fraction of where the free market would price loans to these Wall Street trading houses.