by Charles Hugh Smith
Of Two Minds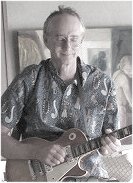 The system that has so enriched the self-serving Davos Crowd is unraveling, and technocratic tweaks, carbon trading and philanthro-capitalism can't fix what's broken.
Thought experiment: If the Martians teleported the entire Davos Crowd to a distant moon, who would mourn and who would cheer? Friends and family of the disappeared elites would of course mourn their teleportation to a Martian facility on a distant moon, but who else would mourn, other than the flunkies and apparatchiks in the corporate media?
Who would cheer? Everybody who is tired of the dominance of an elite who skims billions from the rest of us "for our own good." The Davos Crowd is focusing on climate change because they see it as the latest and greatest opportunity to add more billions to their net worth via the skimming operation known as Carbon Trading and controlling the vast capital flows into New Green Deal boondoggles.