by Charles Hugh Smith
Of Two Minds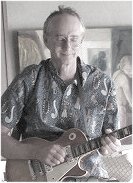 The Fed will destroy the nation by widening the wealth/income inequality that is breaking down the nation's social order.
President Reagan was widely mocked in America when he declared the Soviet Union an evil empire, but this calling things by their real name had a profound impact in the Eastern Bloc. The mockery stemmed from the secularized American view that there was precious little moral difference between the USSR and the US, that the USSR was a legitimate "alternative system," and that ramping up Cold war tensions was not just dangerous but useless, as the USSR was as permanent (or more so) than the US.
None of which turned out to be true. While all nation-states harbor multitudes of sins, the Soviet Empire was unique in its mass suppression of basic human rights, its economic failure to better the lives of its imprisoned populations while its military might soared, and the perverse union of a Kafkaesque bureaucracy and an Orwellian propaganda machine epitomized by the old Soviet-era joke that "we pretend to work and they pretend to pay us."
Continue Reading at OfTwoMinds.com…