by Matthew Boyle
Breitbart.com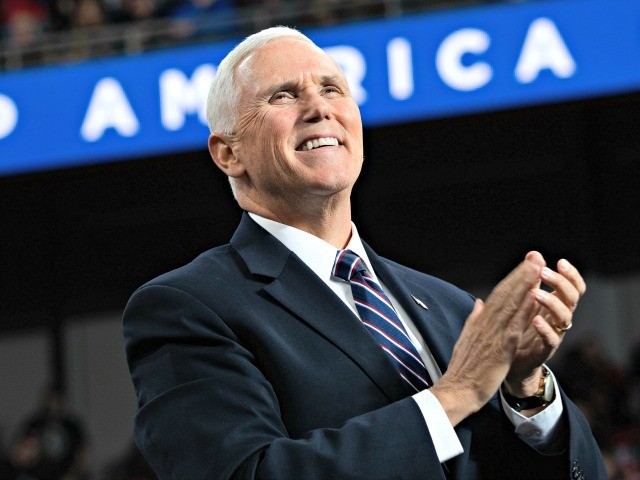 TAMPA, Florida — Vice President Mike Pence told Breitbart News exclusively that "the American people have a right to know" when it comes to the wide-scale corruption of his predecessor, former Vice President Joe Biden, and Biden's family members.
Pence's comments came during an interview with Breitbart News on a campaign swing through Tampa and Orlando, Florida, on which Breitbart News joined him on Air Force Two and on the President Donald Trump re-election campaign bus.
Pence was asked to respond to the news that President Trump had moments earlier tweeted out a link to a Breitbart News story on how the forthcoming Peter Schweizer book Profiles in Corruption: Abuse of Power by America's Progressive Elites is now the most anticipated book release forthcoming, according to Amazon.