by Pam Martens and Russ Martens
Wall Street on Parade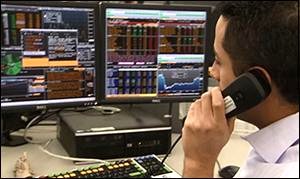 Last Friday, the usually reliable and fact-intensive financial website, Wolf Street, threw a hissy fit over how the Wall Street Journal (and by extension, Wall Street On Parade) is reporting the tallies for the repo loans that the New York Fed has been pumping out every business day since September 17, 2019 to the trading houses on Wall Street.
The inflammatory headline blared: "The Wall Street Journal (and Other Media) Should Stop Lying About Repos." The author of the piece, Wolf Richter, explained his criticism as follows:
"Here is the 'in' of a repurchase agreement [repo loan]: The Fed buys securities (mostly Treasury securities and some agency mortgage-backed securities) in exchange for cash. This adds liquidity to the market.
"Here is the 'out' of a repurchase agreement: Every repo matures on a set date when the counterparties are obligated to buy the securities back from the Fed at a set price. At this point, the repo unwinds, and it drains liquidity from the market."
The key flaw in Richter's analysis is that last sentence: "At this point, the repo unwinds, and it drains liquidity from the market."
Continue Reading at WallStreetOnParade.com…