by Charles Hugh Smith
Of Two Minds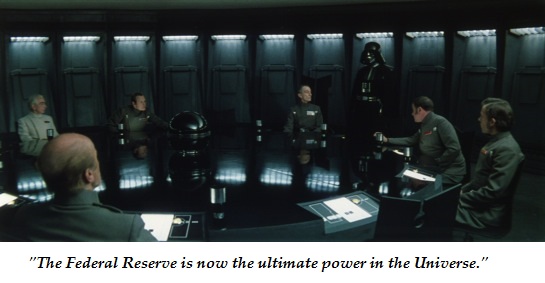 The worship of mortals as demi-gods and faith in Golden Idols triggers a turn in the karmic wheel as near-infinite hubris invites divine retribution.
In case you missed it, here's a snapshot of the most recent Federal Reserve board meeting:
It's certainly a peculiar moment in history when the President chides everyone who hasn't gained 90% in their 409K (sic), seemingly unaware that only the top 5% have enough in a 409K to make a difference.
President Trump and the Federal Reserve agree: the "solution" to inequality and malaise is to boost the 409Ks of the top 5%, leaving the rest of the American workforce as glorified servants of the few who benefit from a record-setting stock market.