by Matthew Boyle
Breitbart.com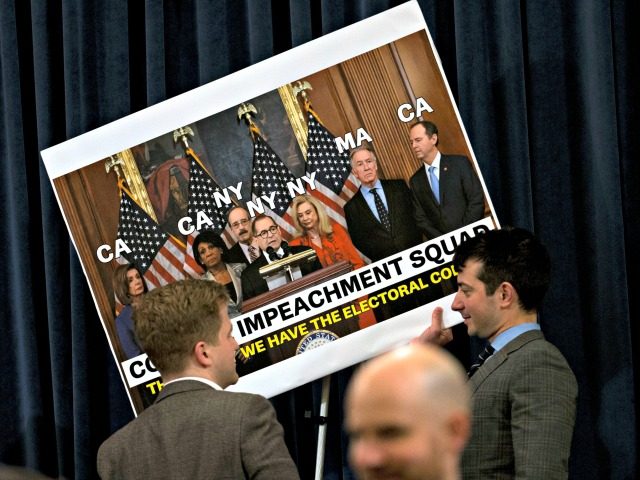 Democrats are expecting wide-scale defections among their rank and file when Articles of Impeachment against President Donald Trump come to the floor for a vote next week, the Washington Post reports.
the Washington Post's Rachael Bade and Mike DeBonis wrote late Wednesday:
House Democratic leaders are bracing for some defections among a group of moderate Democrats in swing districts who are concerned a vote to impeach President Trump could cost them their seats in November.
Bade and DeBonis quote three senior House Democrat officials saying that there will be at least a half dozen Democrats who join with all Republicans to oppose impeaching President Trump, but a third senior Democrat aide told them there would probably be many more than just a half dozen defections.