by Charles Hugh Smith
Of Two Minds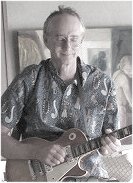 Eventually the younger generations will connect all the economic injustices implicit in 'OK Boomer' with the Fed.
Much of the cluelessness and economic inequality behind the OK Boomer meme is the result of Federal Reserve policies that have favored those who already own the assets (Boomers) that the Fed has relentlessly pumped higher, to the extreme disadvantage of younger generations who were not given the opportunity to buy assets cheap and ride the Fed wave higher.
OK Fed: you've destroyed price discovery, driven housing out of reach of all but the wealthy and hollowed out the economy, all the while patting yourselves on the back for being so smart and fabulous.
OK Fed: you've waged generational war without even acknowledging how disastrous your policies have been for younger generations. You've bloated the paper wealth of everyone old enough to have bought a home 20, 30 or 40 years ago and who's had a Corporate America or government job who's seen their 401K or pension soar because "the Fed has our back" and Fed policies have inflated one bubble in stocks and bonds after another for 25 years.
Continue Reading at OfTwoMinds.com…