by Pam Martens and Russ Martens
Wall Street on Parade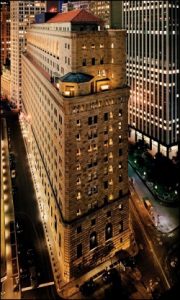 One has to wonder how much money it would take for the New York Fed to throw at Wall Street before the New York Times reports to its readers on the biggest Wall Street bailout by the Fed since the financial crisis.
Last Thursday, December 12, the New York Fed announced that over the next month it would shower the trading houses (primary dealers) on Wall Street with a total of $2.93 trillion in short-term loans. The money is for a Wall Street liquidity crisis that has yet to be explained in credible terms to the American people and yet the New York Times does not appear to have an investigative reporter assigned to investigate what's really going on just 11 years after those same trading houses blew themselves up in the biggest financial crash since the Great Depression and took the U.S. economy along for the ride.
The New York Fed's repo (repurchase agreement) loan program began on September 17 when repo loan rates spiked from approximately 2 percent to 10 percent – meaning either liquid funds were not available to loan or the mega banks on Wall Street were backing away from lending to certain counterparties.