The officer responsible has been fired.
by Robby Soave
Reason.com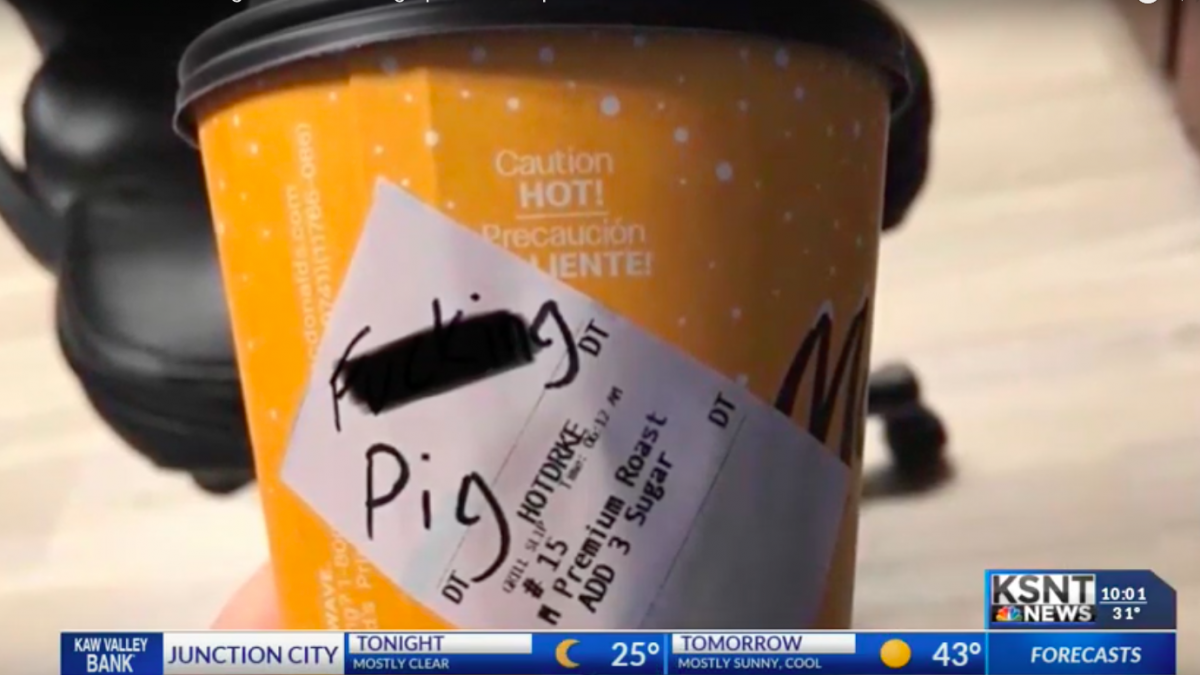 Remember the Kansas police officer who claimed that McDonald's employees had written "fucking pig" on his coffee cup? Welp, it was a hoax: The officer wrote the message himself.
Herington Police Chief Brian Hornaday did not reveal the 23-year-old officer's name, but did say that the individual has been fired, according to KSNT.
"Now, this is absolutely a black eye on law enforcement," said Hornaday. "I truly hope that the former officer of the Herington Police Department that did this, I hope he understands the magnitude of the black eye that this gives the law enforcement profession from coast to coast. None of us can be excluded from that."