by Stefan Gleason
Gold Seek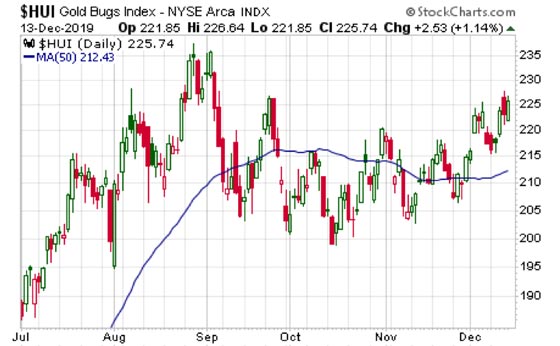 Gold and silver prices remain mired in weeks-long trading ranges. They are essentially moving sideways – for now.
Precious metals mining stocks, however, are moving up. The chart of the HUI gold miners index shows an uptrend in place since mid October.
[…] The HUI has traded above its 50-day moving average for several days in a row. The 50-day line itself is now also curling up, confirming underlying technical strength.
If the HUI is a leading indicator for spot gold (and it often is), then gold prices may be on the verge of also breaking out. Gold closed last Friday right at 50-day moving average resistance.