from Zero Hedge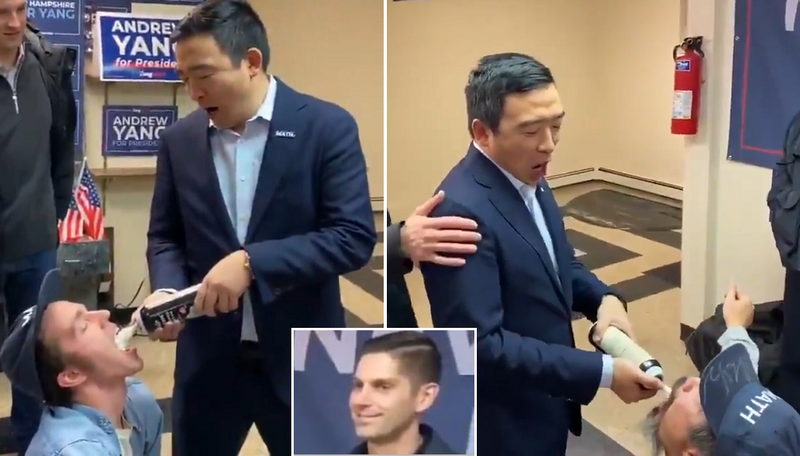 Andrew Yang is just trying to give people $1,000 … and mouthfuls of whipped cream.
The 2020 White House candidate raised eyebrows on Tuesday when he shot whipped cream into the mouths of two kneeling men at the opening of his brand new New Hampshire field office.
"That's a full service presidential candidate!" Yang exclaims as he dispenses the creamy confection into the first man's mouth.
Continue Reading at ZeroHedge.com…