by Pam Martens and Russ Martens
Wall Street on Parade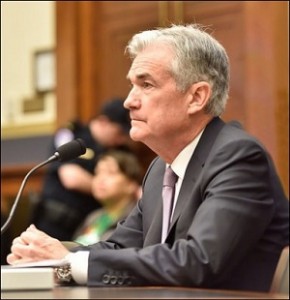 In advance of its December 4 hearing to question if federal bank regulators are adequately watching over the nation's banks, the House Financial Services Committee issued a Memorandum on some of the key concerns. Buried on page three of the Memorandum was this bombshell:
"Concerns have been raised about federal financial regulators rubber stamping prior merger and acquisition applications. For example, based on data provided by the Federal Reserve, from January 1, 2006 through December 31, 2017, over 3,800 merger applications were submitted to the agency. During this eleven-year period, however, the Federal Reserve did not reject any merger application. On November 20, the Federal Reserve and FDIC granted approval of the merger between BB&T and SunTrust, creating the sixth-largest bank in the United States."
What is not mentioned in that paragraph is that during that 11-year period, the biggest banks in the U.S. blew up the U.S.