from Financial Survival Network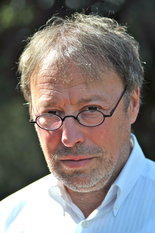 2555 is the low Dr. Charles Nenner expected on the S&P. He's been out of stocks since January and thinks the decline will continue into first quarter of 2019. Today's earnings look bad and the Treasury yield is down. Unemployment peak is negative for the economy. the smart money is moving out of the market and has been for quite a while. 60 year social unrest cycle has appeared (remember the 1960's) and it's just getting started. Oil price is telling us deflation is on its way. Commodity cycle is turning down. Long term oil is coming down to mid 30's, Copper is coming down as well. Ag commodities look good in the long run. Home builders recent sharp decline is a great indicator of real estate cycles. Stay tuned!
Click Here to Listen to the Audio
Sign up (on the right side) for the instant free Financial Survival Toolkit and free weekly newsletter.