from Financial Survival Network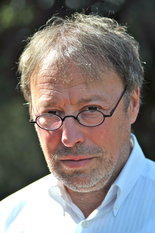 Unemployment at all time lows, consumer confidence at all time highs, what could possibly go wrong, go wrong, go wrong? Well according to Charles Nenner, a lot. These are actually contrary indicators that show the economy is close to a peak. If he's right, and there's every reason to believe he is, then there's rough sledding ahead. We may be getting close to a recession. He sees the dollar heading higher shortly, the VIX Index bottoming and higher oil prices ahead. Gold/silver will be turning the corner after the summer. Check out his twitter feed @NennerResearch.
Click Here to Listen to the Audio
Sign up (on the right side) for the instant free Financial Survival Toolkit and free weekly newsletter.